Prepare to be Spirited Away by the emotive music of Joe Hisaishi at this spellbinding concert. The mesmerising night of moving melodies, captivating compositions and flickering candlelight will be illuminating the 19th-century St. Andrew's Church this March.
Joe Hisaishi's compositions are timeless and, especially when paired with the films of Studio Ghibli, have a profound effect on the listener. Sit back and relax as a talented string quartet serenades you with some of the award-winning composer's greatest works.
Once the musicians begin to play you will be plunged into the animated world of the Studio Ghibli films; a fantastical place where you might encounter a wolf goddess, an ex-fighter pilot-turned-anthropomorphic-pig or a giant twelve-legged cat-bus. Sounds pretty magical right? 
Avoca, a talented string quartet, will be performing their beautiful renditions of Joe Hisaishi's gorgeous works. You'll soon be hypnotised by their sweeping bows. You can expect to hear all the favourites from the much-loved Japanese films, including Princess Mononoke, Spirited Away, My Neighbour Totoro, Kiki's Delivery Service and many more.
After having enormous success around the world—in cities like London, Manchester, Madrid, Barcelona, and Paris—Candlelight brings its unique experience to Dublin to pay tribute to the incredible works of Joe Hisaishi. The breathtaking performance will serve as a perfect way to end your day on a sonorous high note. 
The concerts have been met by countless 5-star reviews, and guests have called it "a creative, enchanting, and new concert experience."
Note: For the safety of our audience, all of the candlelight will be provided through flameless candles.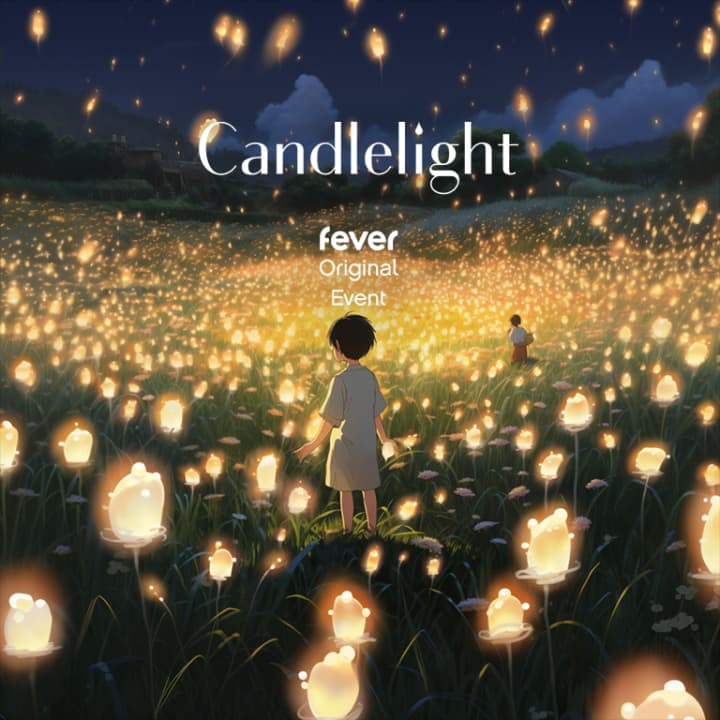 Candlelight: The Best of Joe Hisaishi
October 27, 2023 6:00 PM
From 19.00€
---