Looking for a lowkey Friday night this season? Well, Klimt: The Immersive Experience is taking the whole easy-going experience of browsing art, and making it even more tranquil on December 15 and January 12. You can join a yoga session that'll take place under 360-degree, floor-to-ceiling projections of Klimt's famous symbolist artworks. Yes, it promises to be just as relaxing as it sounds. You'll wanna get your tickets to the Klimt exhibition yoga sessions, located at Artane Place, stat.
Yoga at the Klimt exhibition will start at 7pm, and last for one hour. From beginners to advanced yogis, everyone is welcome, as an experienced instructor will lead the sessions, and guide you into a state of utter relaxation (and different positions). As you stretch, breathe, and find your inner peace, you'll be surrounded by the gorgeous Klimt masterpieces such as The Kiss, The Tree of Life, Judith and the Head of Holofernes, and more – on a huge scale.
Tickets start at €20 for the yoga sessions alone, but you can opt for general admission tickets, VIP tickets, and group admission tickets (with a 10% discount for groups of more than eight people); these include access to the Klimt exhibition too. With these, you'll gain full access to the exhibits; the 'sketch and post' interactive room; and even a 10-minute virtual reality experience that'll enable you to experience a day in Klimt's life – find out more here. We've heard rumours that another date will soon be announced, so keep your eyes peeled.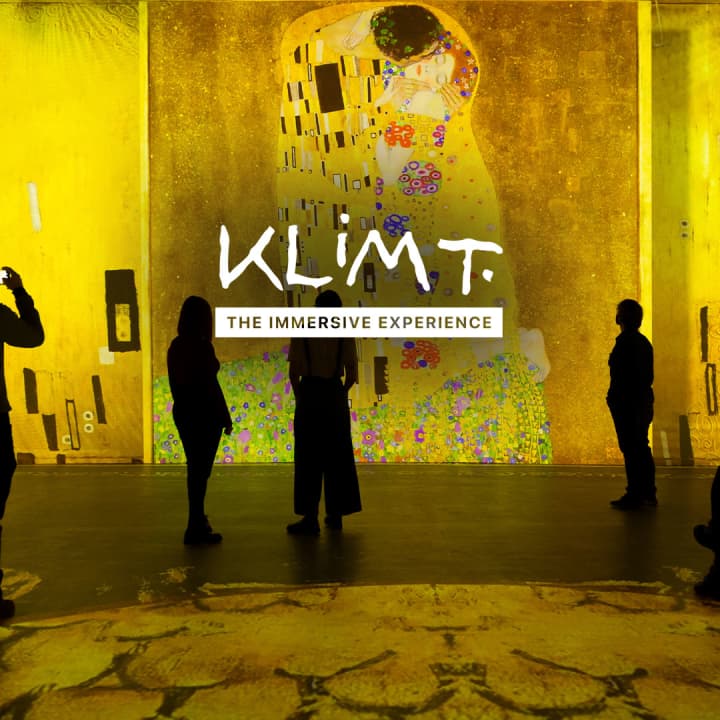 Yoga at Klimt: The Immersive Experience
---